It is one of the popular destination known for its stunning, Dubai Travel Tips: Maximizing Your Arabian Adventure
Beaches
Diverse food
Impressive attractions
It's a city of extremes, boasting the world's
Huge shopping malls
Man-made islands.
Despite its modernity, Dubai still holds onto its history, seen in
Traditional wooden boats on Dubai Creek
Bustling marketplaces like the Gold and Spice Souks.
If you plan to visit Dubai, the best time is from November to March when the weather is pleasant and neutral. Summers can be hot and scorching. Dubai Travel Tips: Maximizing Your Arabian Adventure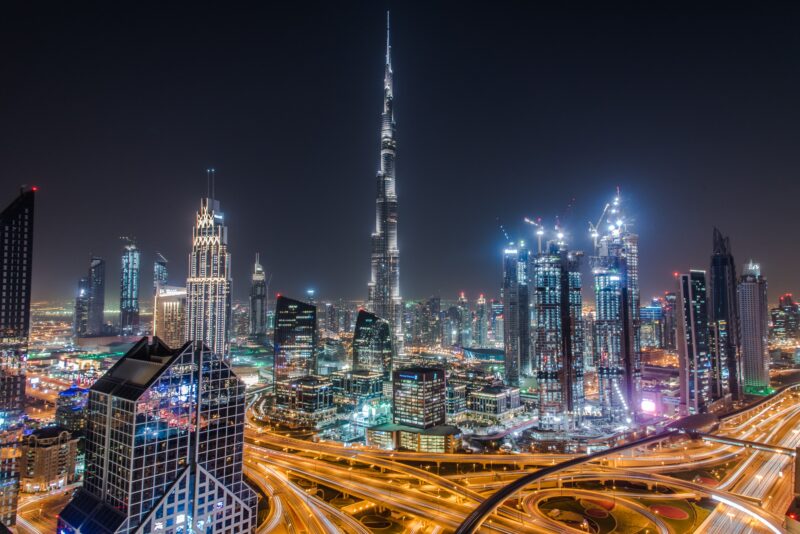 Talking about Dubai, it is generally safe, and the local culture values modest attire, especially since many residents are practising Muslims. It can get very hot, so sunscreen and hydration are extremely important for your travel. You can read about what to pack while visiting Dubai so you are prepared before your leave and while you are staying.
Read More:
Abu Dhabi Tour & Desert Safari
Desert Bike Ride: Exploring the Thrilling Adventure in Dubai
Things To Know About The Dubai Tour
Dubai Travel Tips: Maximizing Your Arabian Adventure Dubai is one of the seven Emirates in the UAE, and it's a thriving commercial hub. Its population is incredibly diverse, with people from around the world living there. Arabic is the official language but English is also commonly spoken. It is a super friendly place to visit.
Dubai is considered safe, and it's known for its tolerance and safety. You are totally safe and can easily walk from one place to another without doubts. You will fall in love with the amazing beauty it holds. Things you have never seen unless in pictures or videos.
Food
Dubai Travel Tips: Maximizing Your Arabian Adventure When it comes to food, Emirati cuisine is flavorful and spicy. Some traditional dishes to try include "al machboos" (rice with spices and meat), seafood dishes like "m'hammar," and even camel on special occasions. It is the best combination of flavours. In Dubai you will find mixture of flavours and just keep on tasting and demanding for more
Dubai's food scene is also influenced by its multicultural population, offering a wide range of international cuisines. You will love the amazing food and fall in love.
Travelling Within Dubai 
Your Ultimate Travel Guide Getting around Dubai is easy with taxis and the metro system. Renting a car is an option but can be challenging due to the city's traffic.
For Americans visiting Dubai, make sure your passport is valid for at least six months, and have proof of your return journey. If your visit is longer than 30 days, you'll need a tourist visa. There's also a departure fee if you leave by land.
Visa Safety Requirements
If you're a resident in Dubai planning to travel, there are some important things to know, but keep in mind that these requirements can change, Dubai Travel Tips: Maximizing Your Arabian Adventure so it's a good idea to double-check before your trip.
Starting from January 1, 2023, the rules for entering and travelling through different countries have been updated. It's crucial to understand and meet the requirements for every country you'll be visiting and passing through.
This includes your home country, Dubai Travel Tips: Maximizing Your Arabian Adventure any countries where you'll have a layover, and your final destination. Also, be aware that there might be rules related to your recent travel history.
Good news is that passengers travelling to Dubai are no longer required to show a COVID-19 vaccination certificate or take PCR tests.
If you're coming from or passing through Dubai, you mainly need to follow the requirements for your final destination.
For residents of Gulf Cooperation Council (GCC) countries like Bahrain, Kuwait, Oman, Qatar, and Saudi Arabia, you can travel within GCC countries and enter Dubai using your National Identity Card (ID Card).
Dubai Travel Tips: Maximizing Your Arabian Adventure The UAE government has specific labs you can use for COVID-19 tests, including a list of approved labs in Dubai. You can either choose one of these recommended labs or use a trusted and certified lab in your home country for your COVID-19 RT PCR test.
Featured Luxury Hotels In Dubai
There are many beautiful places in Dubai to visit and enjoy your travels. But if you are in search of the best locations then the following are the best top locations of dubai.
You will find yourself in heaven on earth while you are staying in these places and visiting the marvellous, unconditionally beautiful locations of Dubai.
Radisson Beach Resort Palm Jumeirah, from PKR 74,289 per night.
Taj Exotica Resort & Spa, The Palm, Dubai, from PKR 86,474 per night
The Dubai Edition, from PKR 98,817 per night
Courtyard by Marriott World Trade Centre, Dubai, from PKR 24,763 per night
Hilton Dubai Palm Jumeirah, from PKR 78,613 per night
The St. Regis Dubai, The Palm, from PKR 100,232 per night
Sofitel Dubai The Obelisk, from PKR 66,428 per night
Address Beach Resort, from PKR 165,088 per night
Al Jaddaf Rotana Suite Hotel ,from PKR 39,833 per night
Jumeirah Living Marina Gate Hotel and Apartments, from PKR 65,249 per night
To save money in Dubai, Dubai Travel Tips: Maximizing Your Arabian Adventure book your hotel well in advance, consider visiting during the summer low season, and be mindful of alcohol costs. It also depends upon how long you are travelling. Make sure to enjoy and visit all possible hotels online before booking.
Finally Thoughts
Dubai Travel Tips: Maximizing Your Arabian Adventure We have mentioned all the important details you might want to know before travelling to Dubai. It is the best place to visit with the absolutely stunning visiting places and moments to capture. Dubai is one of the most beautiful locations in the world.
If you are planning to travel to Dubai then I would suggest you choose the best hotel location to keep yourself amazed. Dubai Travel Tips: Maximizing Your Arabian Adventure You will love the food and the beauty it holds. We hope you will have the best visit that will stay cherished in your memories forever. Thank you